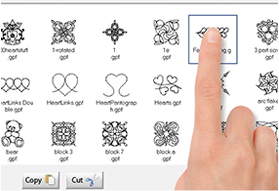 From Pattern
Choose from the vast library of 200+ included pattern designs!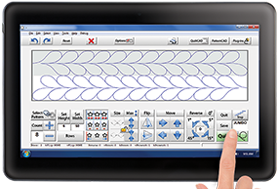 To Quick Layout
Mirror or rotate patterns, or alternate patterns and rows with the touch of a finger! Place the patterns on your quilt the exact way you want.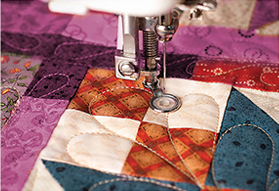 To Quilt
Automated quilting in your own home! THE Dream Motion Software controls your sewing machine to accurately stitch your quilt designs.